Press Release
The Music School of Delaware Congratulates Students on Recent Achievments
(WILMINGTON, DEL.) December 14, 2010– The Music School of Delaware, the state's only nationally accredited statewide community music school, congratulates the following students on their recent achievements:
The Music School's student ensembles Brandywine Fiddlers, led by faculty Shelley Beard Schleigh, and Matson Run Pickers, led by faculty Chris Braddock, placed 1st in the 2010 Delaware State Bluegrass Championship at the Rehoboth Beach Sea Witch Festival on October 30, 2010. Student participants of the Brandywine Fiddlers are Corinna Brueckner of Philadelphia, Pa.; Colette Cavazos of Havertown, Pa.; David Clarke of Newtown Square, Pa.; Chris Dahlke of Wallingford, Pa.; Katya Linton of Wilmington; Conor McAvinue of Wilmington; Tim Smith of Newark; Saakshi Navile of Exton, Pa.; and Andrew Vogts of Chadds Ford, Pa. Student participants of the Matson Run Pickers are Francis Field of Wilmington; Lauren Foraker of Townsend; Michael O'Rangers of Garnet Valley, Pa.; and Simon Wakeley of Wilmington.
In individual competitions at the Sea Witch Festival, Suzuki Academy students Conor McAvinue, violin student of Shelley Beard Schleigh, and Andrew Vogts, violin student of Christina VonDuyke, placed 1st and 2nd, respectively, in the solo fiddle division. Vogts also placed 1st in the people's choice at Lyons Fiddle Festival in Lyons, Pa. on September 19, 2010; and placed 1st in youth bluegrass and 2nd in fiddle at the Berlin Fiddlers Convention in Berlin, Md. on September 24, 2010.
Nathan Lowman of Wilmington, violin student of Kate Ransom, placed first in the high school division of the Newark Symphony Orchestra concerto competition. Lowman will perform as a soloist with the orchestra on May 15 and May 22, 2011.
Angela Li of Hockessin, flute student of Dr. Lynne Cooksey, was accepted to the Gary Schocker flute master classes in New York and the Julius Baker master classes in Connecticut in summer 2010.
Alumna Jennifer Nicole Campbell of Baltimore, Md., piano student of David Auldon Brown, placed 1st in the Well-Tempered Clavier Category and won Overall Prize for the Best Performance of a Contemporary Work at the 2nd Rosalyn Tureck International Bach Competition for Young Pianists at NYC's Lincoln Center on October 8, 2010. Campbell is a student at the Peabody Conservatory of the Johns Hopkins University.
Alumnus Randy Chang of Smyrna, former piano student of Tracy Richardson for eighteen years, has been invited to perform and speak at an international Special Olympics event in China.
Return to News & Media
---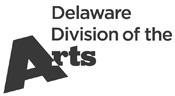 This organization is supported, in part, by a grant from the Delaware Division of the Arts, a state agency, in partnership with the National Endowment for the Arts. The Division promotes Delaware arts events on www.DelawareScene.com
.

The Music School of Delaware is proud to be an active partner in the IN Wilmington Arts Campaign.